If you're hunting for the best moist red velvet cupcakes, you're in the right place! These homemade red velvet cupcakes have a subtle chocolate flavor and eye-catching red color. They're topped with my famous vanilla cream cheese frosting and will surely be your new favorite cupcakes!
Red velvet is a classic flavor and was one of the most popular recipes in Amycakes Bakery. It's perfect for celebrating Valentine's Day, birthdays, anniversaries, baby showers, and any other event you can imagine. They look so fancy with their Red Velvet Dust topping, don't they?
Unlike some red velvet cupcakes that are dry and low on flavor, these perfect red velvet cupcakes are the opposite. The cake is so moist, making it easy for you to taste the delicious flavors in the batter. These cupcakes are topped with my go-to Vanilla Cream Cheese Buttercream, which is incredibly creamy and satisfying without being too sweet!
Jump to:
❤️ Why you'll love these moist red velvet cupcakes
They're so moist! - Thanks to my secret ingredient Instant Clearjel, these cupcakes can hold much more moisture than regular cupcakes. This means layers of flavor that will remind you of grandma's kitchen.
Quick & easy - These bakery-level cupcakes come together quickly thanks to my favorite two-bowl method.
Picture perfect - My super easy Red Velvet Dust topping elevates these perfect cupcakes and makes them look so fancy with minimal effort!
📋Ingredients
Ready to get baking? Gather these ingredients for each component of this recipe. You'll quickly see how easy this red velvet cupcake recipe is!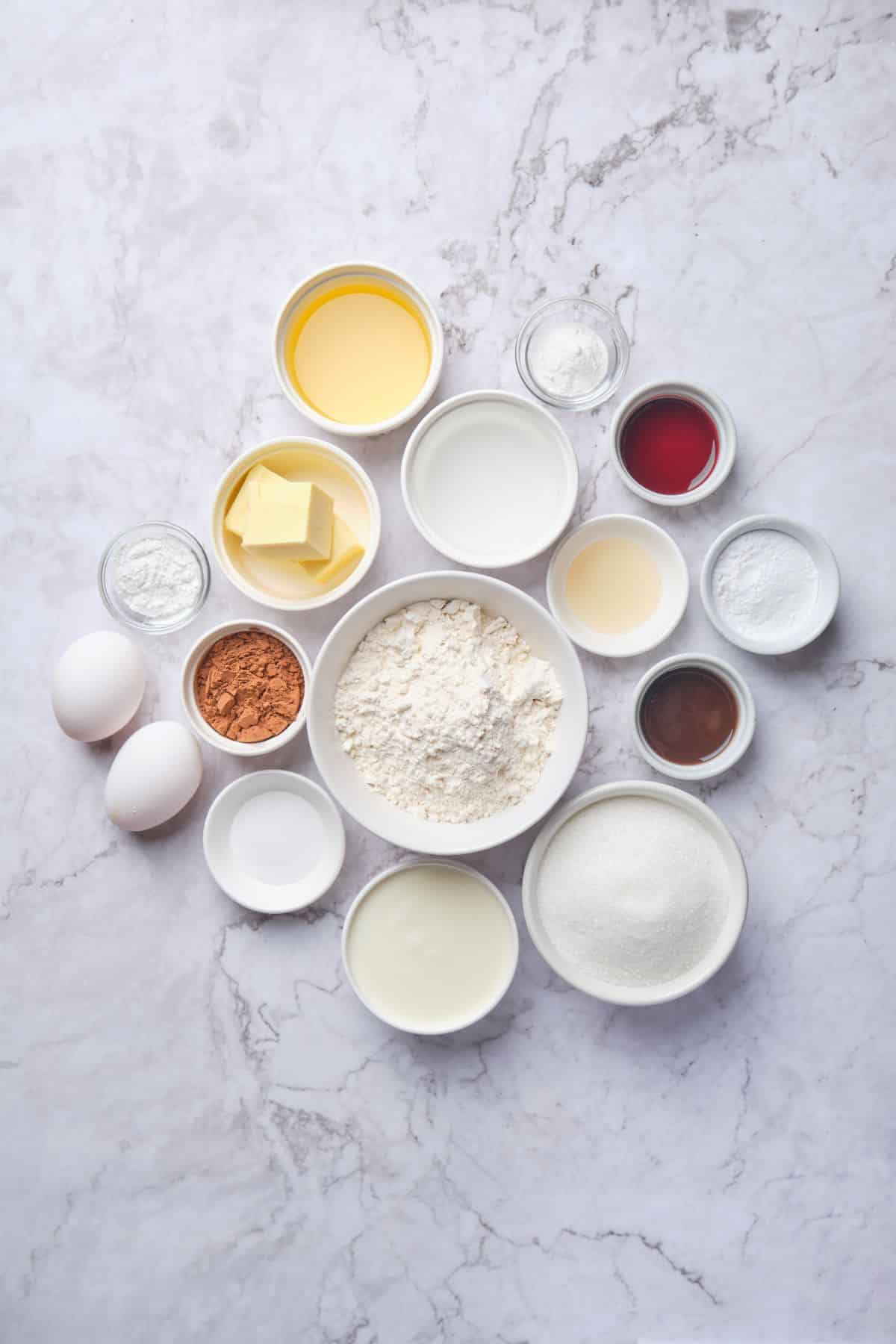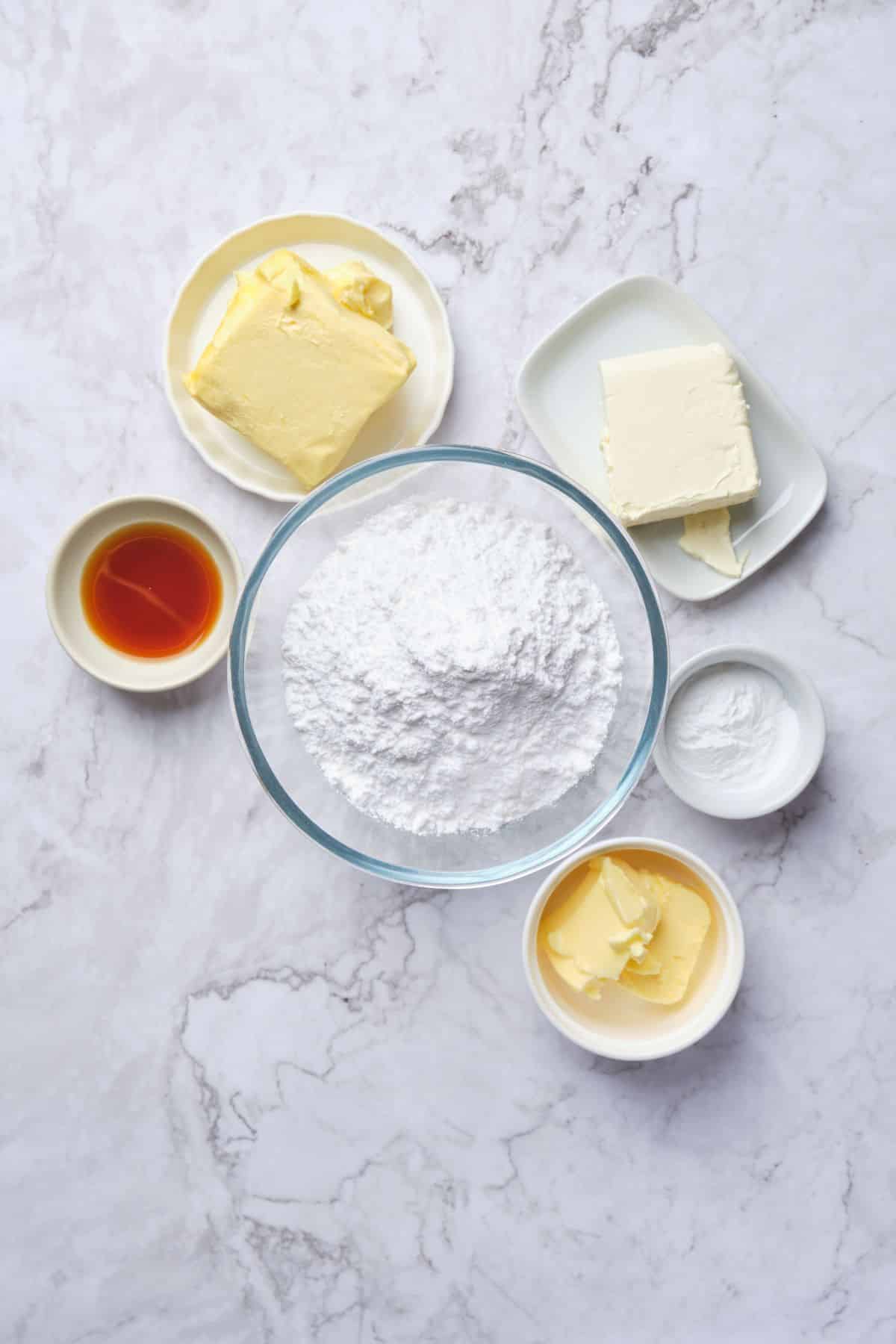 Whisk together these dry ingredients in a large bowl.
All-purpose flour
Baking powder
Baking soda
Salt
Cocoa powder
Sugar
Note: Not familiar with Instant Clearjel? It's a particular type of cornstarch commonly used in bakeries to make incredibly moist and tender cakes without them getting soggy. Here are some common Instant Clearjel Substitutes.
I use these wet ingredients to make flavorful, moist cakes every time.
Eggs
Buttermilk
Water
Vegetable oil
Vanilla extract
You'll also need to add these other ingredients to make these red velvet cupcakes.
Salted butter
Liquid red food coloring
Apple cider vinegar
To prepare the homemade cream cheese frosting, you'll need powdered sugar, Instant Clearjel, cream cheese, salted butter, butter-flavored shortening, and vanilla extract.
Tip: A tiny bit of Shortening helps keep frostings light and fluffy. I prefer to use butter-flavored. It's worth buying some to have on hand for the best frostings ever!
🥣 Instructions
The recipe card below has detailed measurements and super easy step-by-step directions. I promise that my two-bowl method makes these classic red velvet cupcakes seriously easy!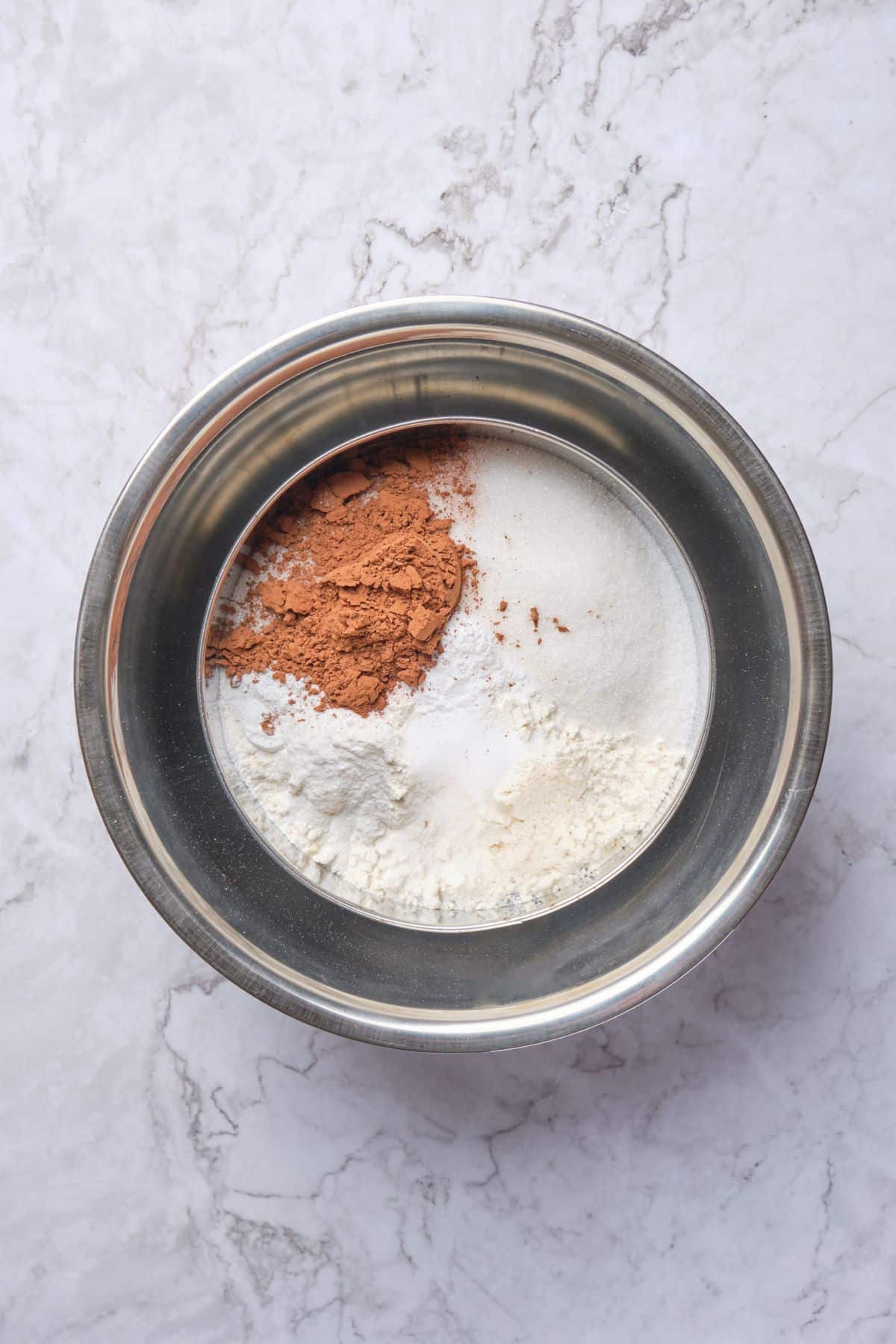 Whisk the dry ingredients together in a medium mixing bowl.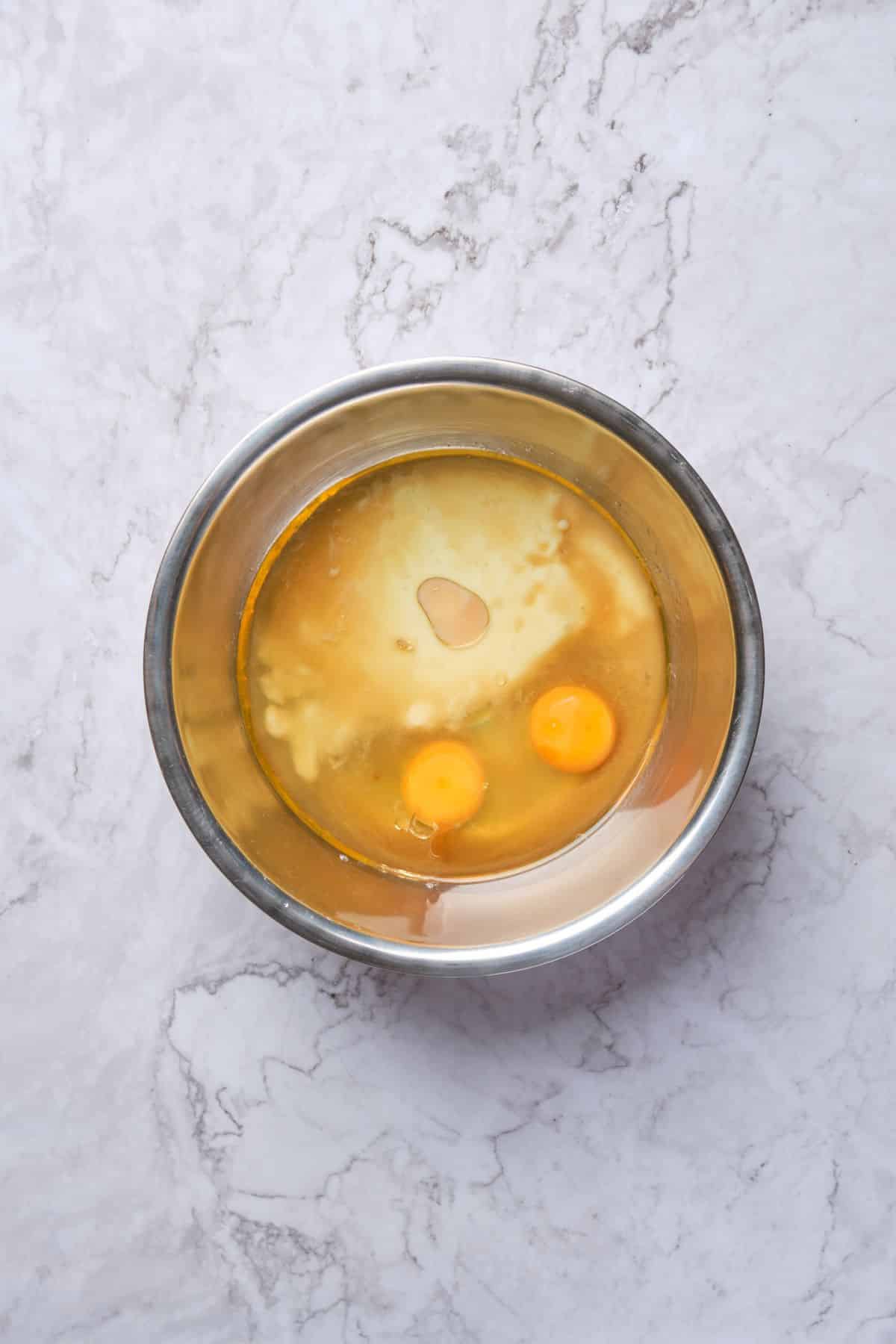 Combine the wet ingredients together in a separate bowl.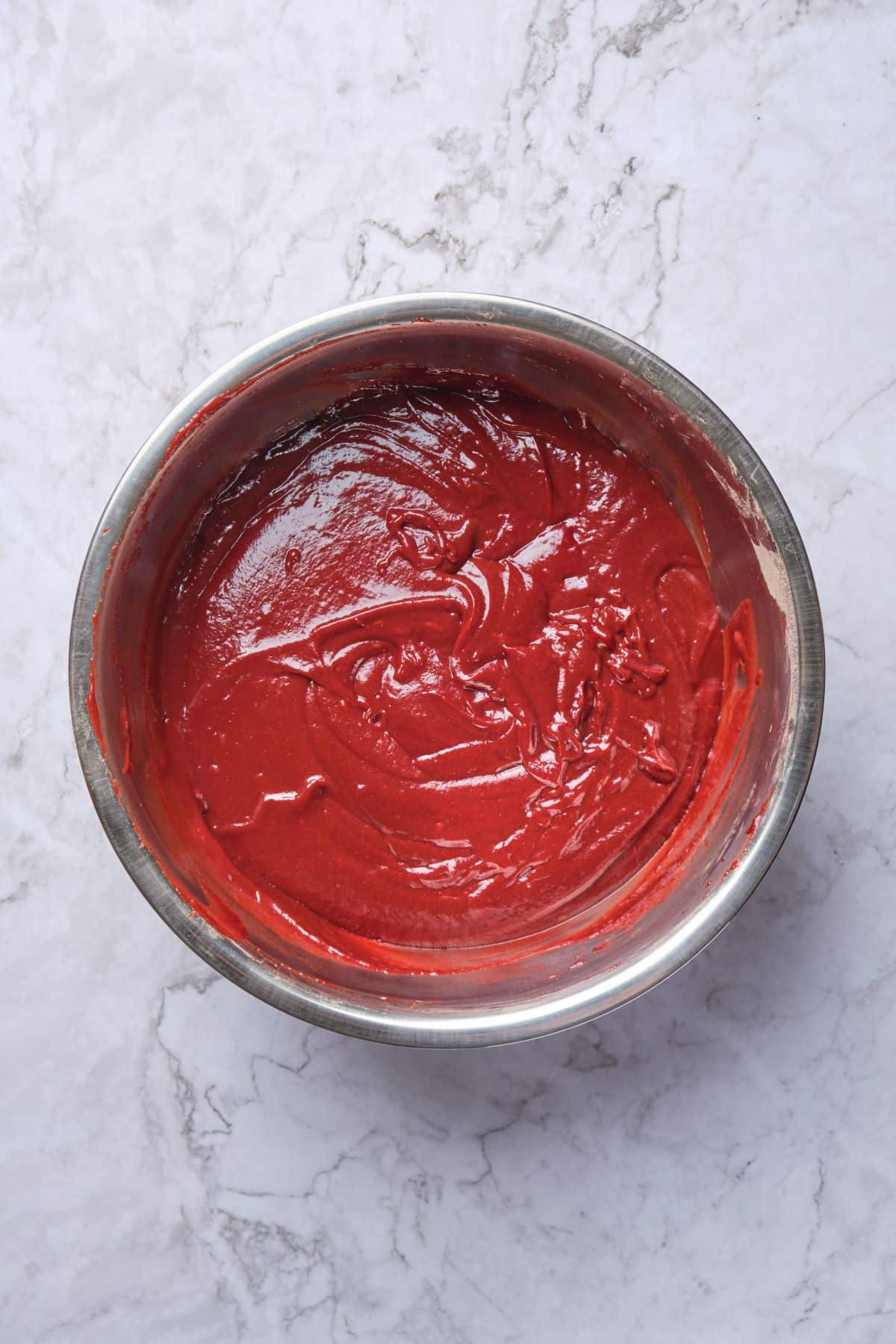 Pour the dry ingredients and the apple cider vinegar into the wet ingredients. Stir quickly to help the vinegar react with the baking powder and soda. Then, stir in the melted butter and food coloring.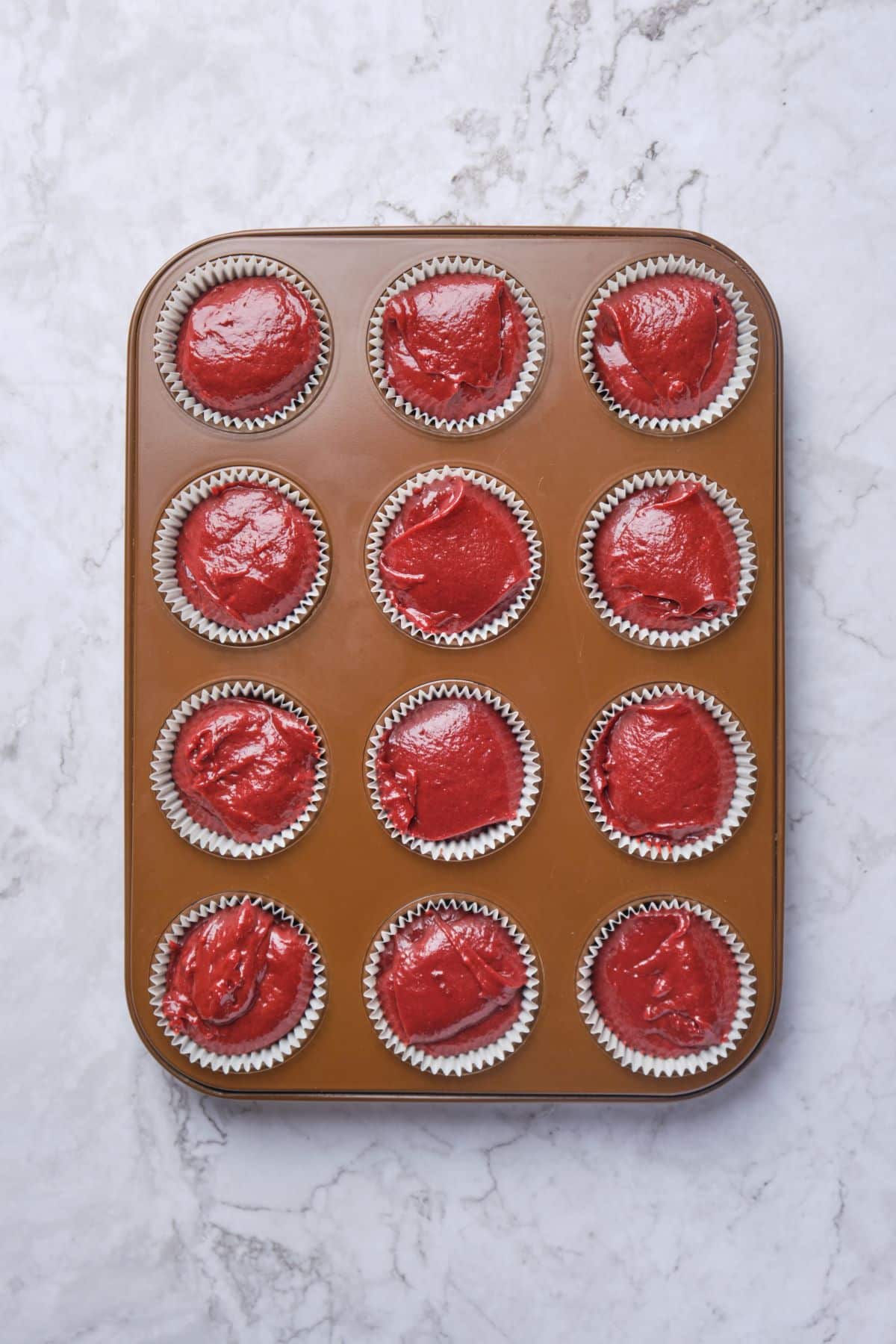 Add your cupcake batter to your cupcake pan, bake, and cool. For best results, make a quick simple syrup to lock in the moisture and brush it on the cupcakes.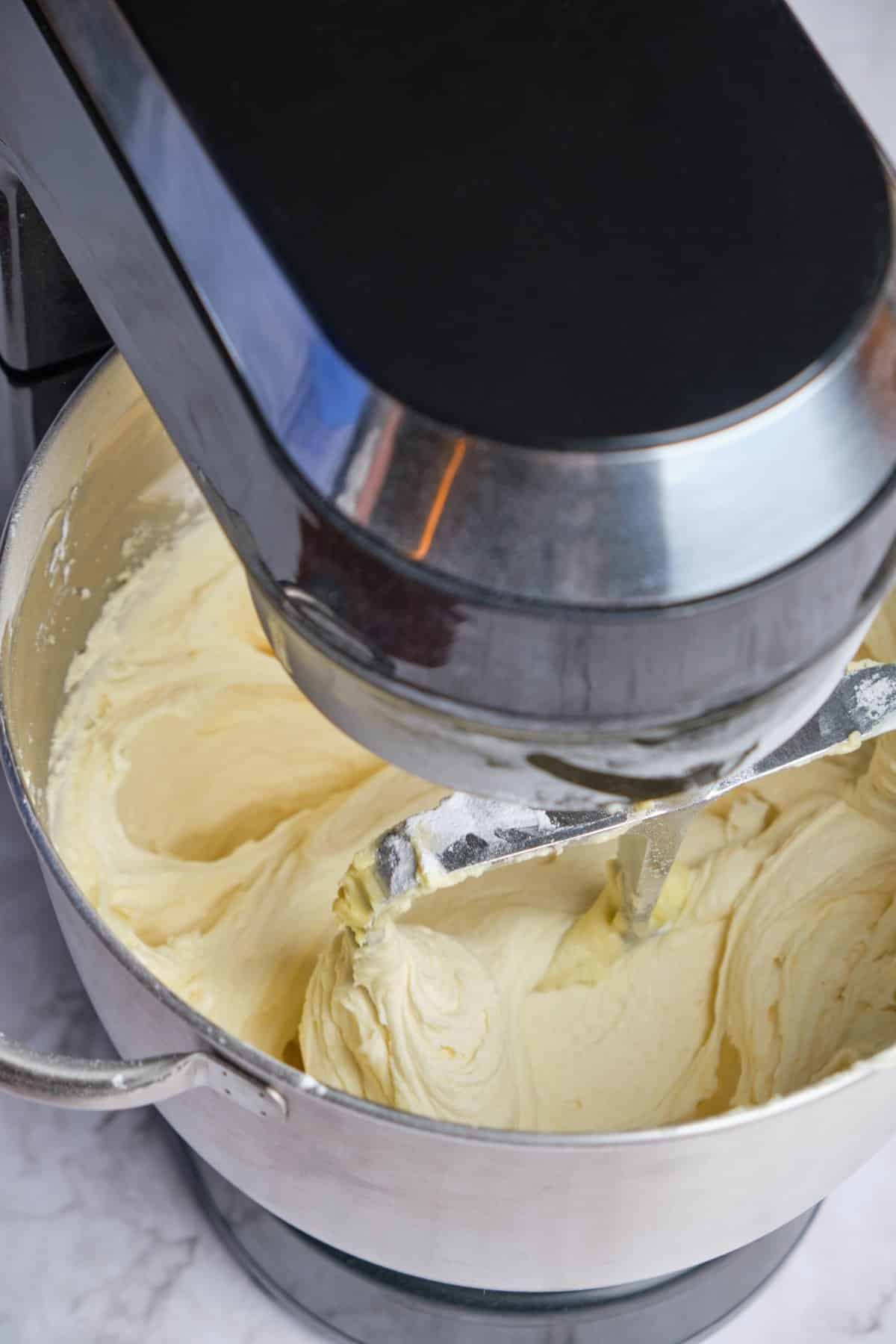 Gradually blend the frosting ingredients together in a stand mixer until light and fluffy.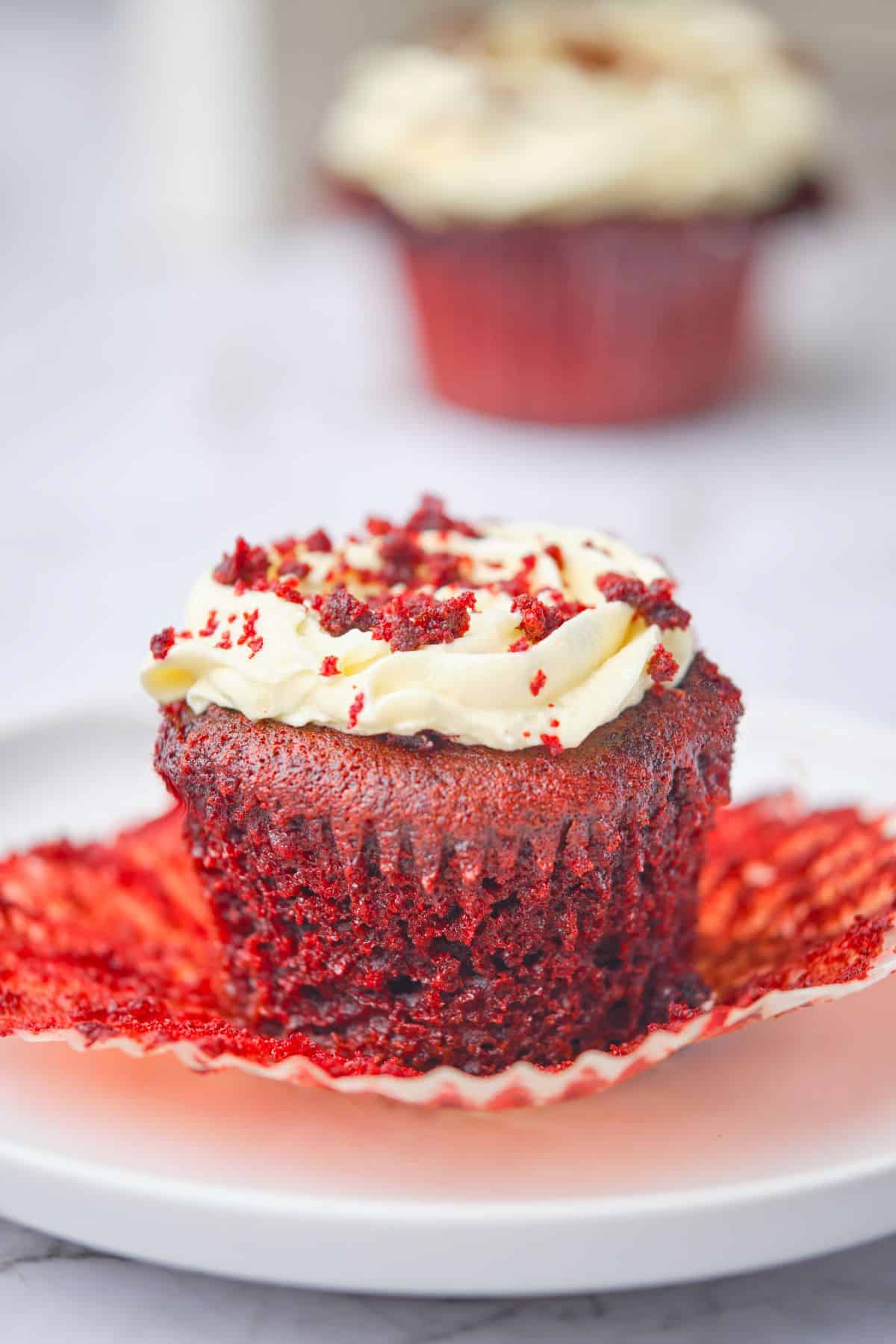 Frost your cupcakes using a piping bag for a thick, creamy layer of frosting in every bite. Prepare the Red Velvet Dust from a spare cupcake and sprinkle it over your cupcakes for a final touch.
🧁Variations
Make a trio of Valentine's Day cupcakes with this easy red velvet cupcakes recipe and my Strawberry Filled Cupcakes! They're so pretty together and offer something for everyone.
For a larger red velvet cake, use my Mini Red Velvet Cake baking method. That version of this recipe can make the following:
A 6" 3-layer cake cut from a ¼ sheet pan of cake with cake rings
A 4-layer 6" round cake (using four 6" round pans)
A short 2-layer 8" round cake (using two 8" round pans)
A shorter (texas-style) small sheet cake (using a ¼ sheet pan)
Several Mini Red Velvet Cakes
Make a bundt cake with my Red Velvet Bundt Cake recipe. It's very similar to this one, but it uses sour cream instead of buttermilk for a denser texture.
🧊 Storage
My cakes and cupcakes are so moist and because of that, they taste best at room temperature. Leftovers can be left at room temperature for up to 24 hours. After that, they need to be stored in an airtight container in the fridge where they'll last for 3-5 days, though I recommend freezing leftovers for the freshest results.
I prefer to freeze just the cupcakes themselves and make a fresh batch of frosting. Store the unfrosted cupcakes in a freezer-safe bag or wrapped tightly in their cupcake tins and freeze them for up to 3 months. Thaw overnight before frosting and serving.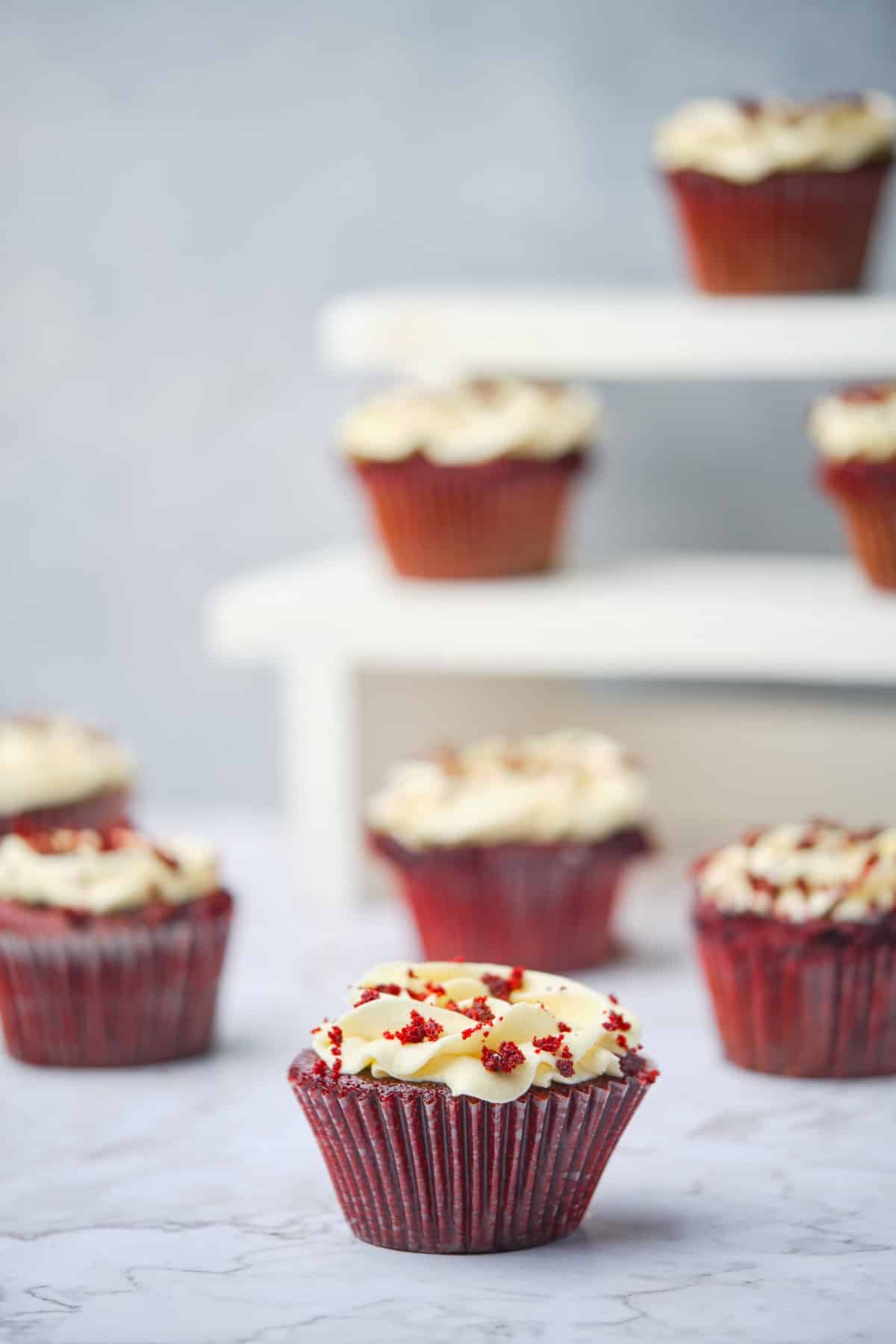 💭 FAQ
What do red velvet cupcakes taste like?
Your favorite red velvet cupcakes taste like tangy cream cheese frosting and moist, sweet cake. You might notice a hint of chocolate flavor, but red velvet is really just a sweet cake with a slightly tangy flavor from all the buttermilk and vinegar.
Are red velvet cupcakes just chocolate?
Red velvet is not the same as chocolate. Chocolate cupcakes have way more cocoa powder! Early red velvet recipes included cocoa powder to improve the texture of their cakes. It wasn't about flavor; bakers were trying to produce light and fluffy cakes. 

The mild cocoa flavor can be noticeable in red velvet recipes, but it's a minor player. This cake is all about having a sweet, light texture and delicious cream cheese frosting. If you try to dye chocolate cake with red food coloring, you definitely will not end up with red velvet cake.
Why are red velvet cupcakes red?
Red velvet has such a fascinating history! Back in the day, bakers added cocoa powder to cake mixes to give them a softer crumb. The flour they used had much more protein than ours, so cakes were rarely light and fluffy.

Bakers used raw cocoa powder, which reacted with the acids in buttermilk and vinegar to create a red color. These days, the processed cocoa powder we use doesn't change color the same way, so bakers dye their batter with liquid food coloring to make their cakes resemble the red velvet cakes of yore. Learn more about the fascinating history of red velvet here.
Can I omit the red coloring?
You can substitute the red food coloring with water if you are avoiding red food dye. Instead of being red, the cupcakes will be the same color as my yummy Chocolate Cinnamon Cake.
More Cupcake Recipes
Looking for more super-moist cupcakes recipes? Try these:
Did you make these moist red velvet cupcakes? I'd love to see photos of your creations! Tag @amycakesbakes on Instagram. Plus, you'll get to see all of my latest recipes before anyone else!
Thanks for Reading. ❤️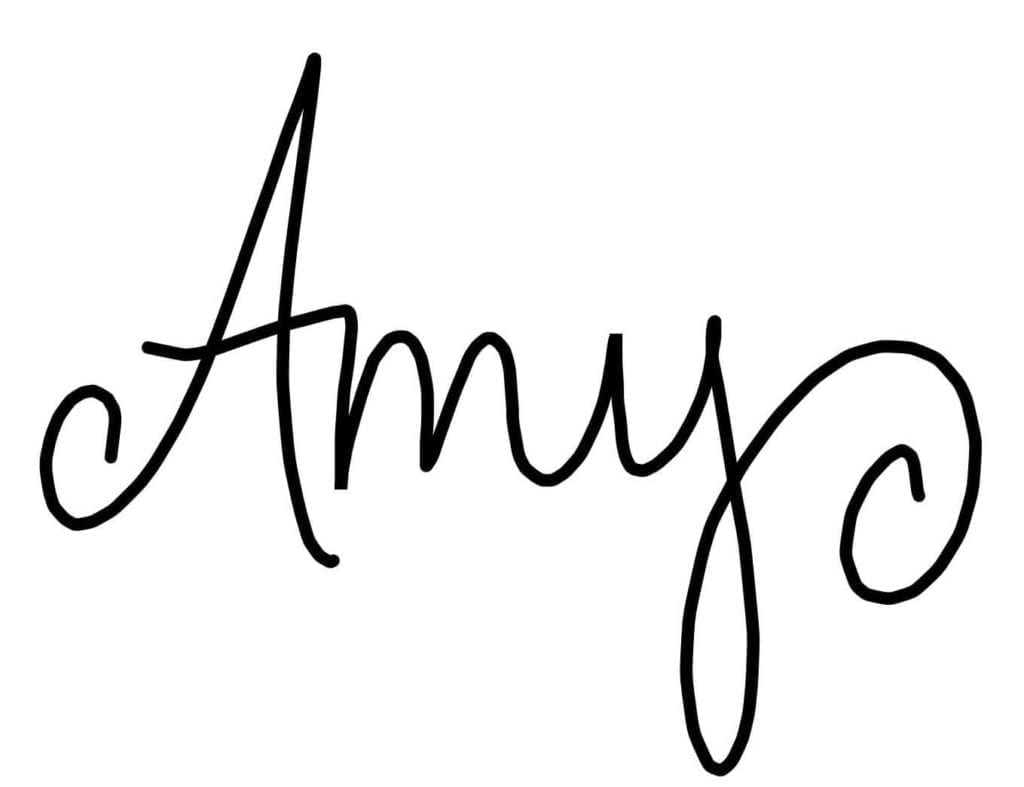 📖 Recipe
Extra Moist Red Velvet Cupcakes
Incredibly moist red velvet cupcakes (from scratch) made without a mixer! This easy red velvet cupcake recipe is frosted with cream cheese buttercream frosting and topped with a red velvet crumb topping.
👩‍🍳 For the most accurate baking results, use the grams measurements with a kitchen scale.
Ingredients
Dry Ingredients
177 grams (1 ¼ cups + 1

Tablespoon

All-Purpose Flour

(I use Gold Medal)

1 ½

teaspoons

Baking Powder

1

teaspoon

Baking Soda

¾

teaspoon

Salt

16 grams (2

Tablespoons)

Instant Clearjel

(a food starch used in commercial baking that you can use at home, see Note #1)

19 grams (3

Tablespoons)

Unsweetened Cocoa Powder

(I use Hershey's)

238 grams (1 cup + 3

Tablespoons)

Sugar
Wet Ingredients
2

large

Eggs

¾

cup

Buttermilk

¼

cup

Water

¼ cup + 2

Tablespoons

Vegetable Oil

1 ½

teaspoons

Vanilla Extract
Other Cake Ingredients
¾ stick(s) (3

ounces)

Salted Butter

1 Tablespoon + 1 teaspoon

Liquid Red Food Coloring

1

teaspoon

Apple Cider Vinegar

1 x

batch

prepared Vanilla Bakery Buttercream Frosting

(for extra frosting on the cupcakes, double the frosting recipe)
Instructions
Make The Red Velvet Cake
Preheat oven to 350 degrees. Line cupcake tins with 17 cupcake grease-proof liners.

Using a sifter or fine mesh strainer, sift the Dry Ingredients into a large bowl, then whisk until well blended.

Combine Wet Ingredients in a separate large bowl and whisk until smooth and well-blended.

Melt salted butter in the microwave (or over the stove) until just melted. Avoid overcooking.

Pour Wet Ingredients over the Dry Ingredients, then immediately before stirring add in the apple cider vinegar. Whisk everything together--the apple cider vinegar will bubble slightly as it reacts with the wet and dry ingredients.

Pour the melted Butter and the red food color into the batter and whisk until smooth, uniform and lump-free.

Use a 2-oz scoop (¼ cup) to divide your batter into around 17 standard-sized cupcakes with greaseproof cupcake liners. Start by baking at 350 degrees for 10 minutes, then turn the oven down to 300 degrees for an additional 3-5 minutes until they pass the toothpick test.

While the cupcakes cools, make a simple syrup by combining 2 teaspoons water and 2 teaspoons sugar in a small microwave-safe bowl. Microwave until the sugar is dissolved after whisking, about 20-30 seconds. 

Reserve 2 cupcakes to crumble for a red velvet dust decoration, if desired. Use a silicone pastry brush to lightly brush the remaining cooled cupcakes with simple syrup.
Make Vanilla Cream Cheese Buttercream
Make Red Velvet Dust topping
To make red velvet dust, crumble 2 cooled red velvet cupcakes onto a parchment-lined sheet pan, and bake at 250 degrees for 10-15 minutes, or until the cake feels slightly crisp to the touch.  Once the cake is cool, pulse the dried cake in a food processor until it turns into crumbly dust.  Keep dust at room temperature or freeze until using.
Notes
Read my article Instant Clearjel: a Magical Little-Known Bakery Ingredient to see why I think this ingredient is worth having in your pantry.  Instant Clearjel must always be whisked thoroughly with other dry ingredients before being added to wet ingredients to avoid clumping.  (Make sure what you use is labeled as "Instant."  Cooktype Clearjel is a different product that does not work the same in cakes). If you need a substitute, in the cake batter you may substitute 4 tablespoon Jello Chocolate Instant Pudding Mix in place of the 2 tablespoon Instant Clearjel in a 1x batch.  This will make the cupcakes a darker color.
Print Recipe