Last Updated on August 20, 2021. This post may contain affiliate links. Please see my Disclosure Policy for more details.
Hello, lovely bakers! I have a sweet treat for you. It's a secret ingredient that just might change the way you bake forever. Whether you're just beginning to explore your kitchen, or you've been baking for decades, Instant Clearjel will be a game-changing ingredient in your baking. It has a few different aliases: 'Clear Jel', 'Clearjel', and 'Clear Gel' are all the same thing. I usually go with 'Clearjel', but any of the above-mentioned names refer to the same product.
Baking is basically just 'delicious science' with more sprinkles and fewer Bunsen burners. Just like a science experiment, it's always useful to know what materials you're working with.
So, what exactly is Instant Clearjel?
There are two types of Clearjel – 'Instant' and 'Cooktype," (Cooktype is also known as Original). I'm talking about the instant type because that is the one I use in most of my recipes. It's easier, faster, and gives me a great result every time. Cooktype Clearjel will not give you the same results in baking.
Instant Clearjel is a food starch with only one ingredient: modified cornstarch (or sometimes: "Food starch-modified"). It will thicken instantly when mixed with a hydrator like water, milk, or juice. It is VERY IMPORTANT to always mix Instant Clearjel with the dry ingredients first to prevent clumping and overhydration, before creating a wonderfully thick and smooth consistency when the wet ingredients are mixed in. There are about 9 million uses for this magical thickener just in my recipes alone, but don't worry if you've never used it before – It's very simple and useful, I promise!
Where to Buy Instant Clearjel
You can buy Instant Clearjel at a variety of online stores. I buy mine through Hoosier Hill Farm. There are also several good options at Amazon.com. Just make sure you purchase the Instant variety. Since it is typically a commercial ingredient, I have yet to find it locally in my hometown of Springfield, MO, but you might have better luck at a specialty food store. (If you've found it locally please comment below so we can spread the word!) When choosing an Instant Clearjel, just make sure it is labeled as "instant" and that the only ingredient listed is "modified cornstarch" or "food starch-modified." I also recommend purchasing one that comes in a resealable bag or container like the options I've linked on this page–this will ensure it stays fresh for a very long time.
Five Reasons You Need it in Your Pantry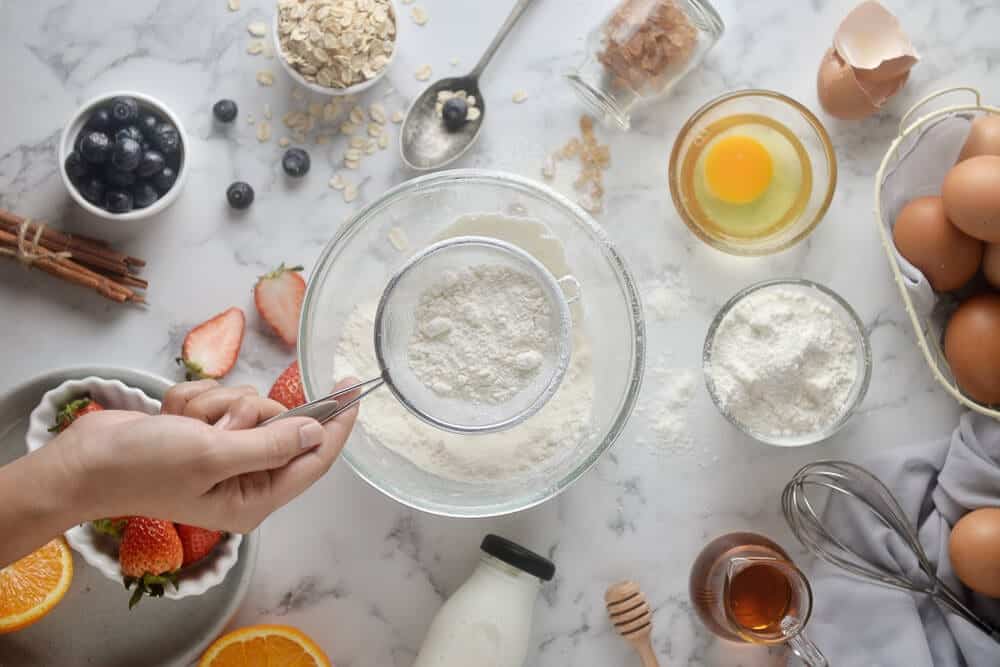 1. Perfect Pie fillings.
Instant Clearjel is an easy addition to any pie filling. In almost any kind of fruit pie, incorporate Instant Clearjel and a few ounces of love and you have yourself a winner. When using it as your thickener, it will swell with the liquid and create a lovely thick, glossy fruit filling. With other thickeners, fruit-based pie fillings can become watery or cloudy. This doesn't have to be a worry anymore because the result you get with Instant Clearjel won't lose its texture in the fridge, freezer, or oven.
For chocolatey or creamy fillings, Instant Clearjel will create that thick consistency you're looking for. The best part is, it is a very stable ingredient, so you can rely on that same lovely thick filling to be there when you proudly present your pie at the table hours after making it.
2. Moist cakes and chewy cookies – every time.
After owning and running Amycakes Bakery for more than a decade, I know that people love cake. But what do people love more than cake? Moist, dense cake! That is my specialty, and my recipes will guide you to your very own homemade can't-have-just-one-piece kind of cakes (like my ever-popular Vanilla Almond Cake).
Instant Clearjel plays a big hand in the consistency of my cakes and it will help yours too. With the addition of Instant Clearjel to your cake batter, the mix will hold more moisture before going into the oven. This moisture influences the texture of the cake as it bakes to give you a lovely moist texture and tender bite. That moisture will still be there tomorrow, and the next day, and the next (you get my point).
Instant Clearjel will work in much the same way in your cookie dough. They will hold their shape better, and the moisture will be locked in, meaning your cookies will be chewy right in the middle where it counts.
3. Fantastic fairy-tale frostings.
Let's talk about sugar. Sugar is great, but in baking, it's all about finding the perfect balance of flavors. Frostings and buttercreams usually contain a significant amount of powdered sugar for two reasons: The sweet taste, and to help with the thickening process. When we use Instant Clearjel to take help with the thickening, the sugar part is up to you. This is particularly useful in flavored and fruit frostings where you have to add liquid to get a strong enough flavor. You can now use strawberry puree to make luscious Strawberry Buttercream that is thick and creamy but not overly sweet.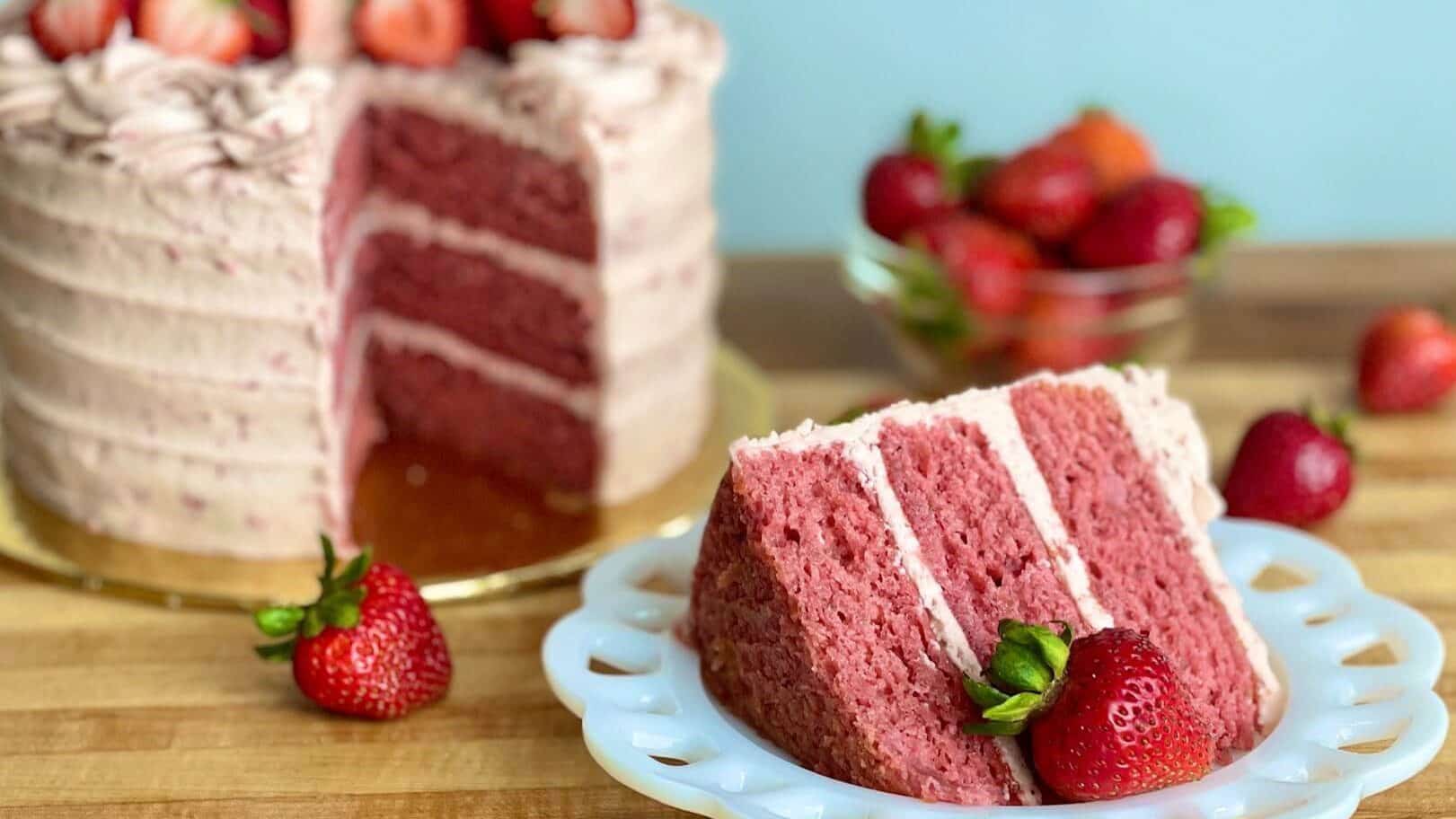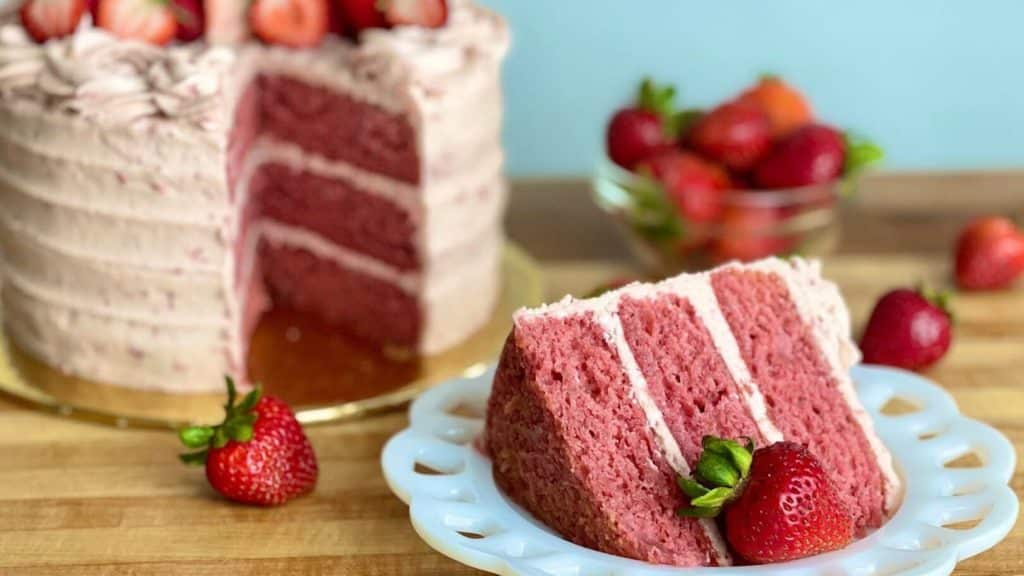 4. Freeze with confidence.
Your baked goods made with Instant Clearjel will not only turn out great, but they will keep in the freezer amazingly well. The stable structure of the modified cornstarch means that you can freeze cakes, fillings, frostings, and pies to save time ahead of that special event. You can even freeze unbaked cookie dough, ready to quickly thaw, bake and serve when you have a cookie craving.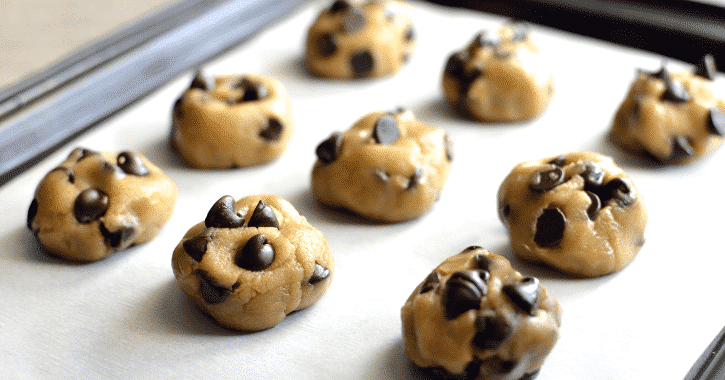 5. Long Shelf Life
I am so grateful that I have the time to bake almost every day, but if you don't get into the kitchen quite as much as you'd like to, don't worry. Instant Clearjel is one of the most patient pantry dwellers you will find. It is a highly shelf-stable ingredient and can stay in your pantry for at least a year.
Substitutes for Instant Clearjel in Baking
Even though I think this ingredient will change your life if you try it 😉), I would never want you to avoid a recipe because of an unfamiliar ingredient. These are the substitutions that have worked well for me. Just keep in mind, cooking times and results may vary any time you substitute an ingredient in a recipe:
For Compotes and Pie fillings—Substitute equal parts cornstarch for Instant Clearjel and cook all filling ingredients over the stove until you reach your desired thickness. Cornstarch requires heat to thicken, so it will take more time, but you should be able to reach similar results. Compotes and fruit fillings made with cornstarch will have a muted cloudier finish instead of the glossy shine of fillings made with Instant Clear Jel.
Substitutes in Cake Batter and Cookies—You may substitute Instant Pudding Mix in either equal parts or 1.5x the Instant ClearJel (in measuring spoons, not grams, as the weight varies. For example, either 1/4 cup or 1/4 c + 2 Tbsp instant pudding mix for 1/4 cup Instant Clearjel). Match the flavor of pudding with the flavor of your cake or cookies (vanilla or chocolate, or even lemon for lemon cakes or cookies. Avoid flavors that will alter the flavor of you recipe or give them an artificial taste). I recommend Jello brand, as it has "modified cornstarch" as the second ingredient. Cakes made with Instant Pudding Mix may take longer to bake and will not have quite as soft of a texture as cakes made with Instant Clear Jel, but I have gotten a lot of positive feedback from this substitute. Cookies with Instant pudding mix will need to set up in the fridge before baking and will not be quite as chewy.
Substitutes in Frostings–In frostings, the Instant Clearjel is used as a thickener without adding flavor. To avoid using a different ingredient that will alter the flavor and texture of the buttercream frosting, I recommend just leaving the Instant Clear Jel out, then slowly adding additional powdered sugar until you reach your desired thickness. Unlike my substitute for cake batter and cookies, I do not recommend adding instant pudding mix to frostings, as the additional ingredients in the mix can thin out the frosting and make it gloppy.
Now you know one of my secret ingredients for making consistently wonderful baked goods at Amycakes Bakery. I'm adding at least one new secret bakery recipe weekly, so check back soon or sign up for my Newsletter. 🙂
Thanks for Reading. ❤️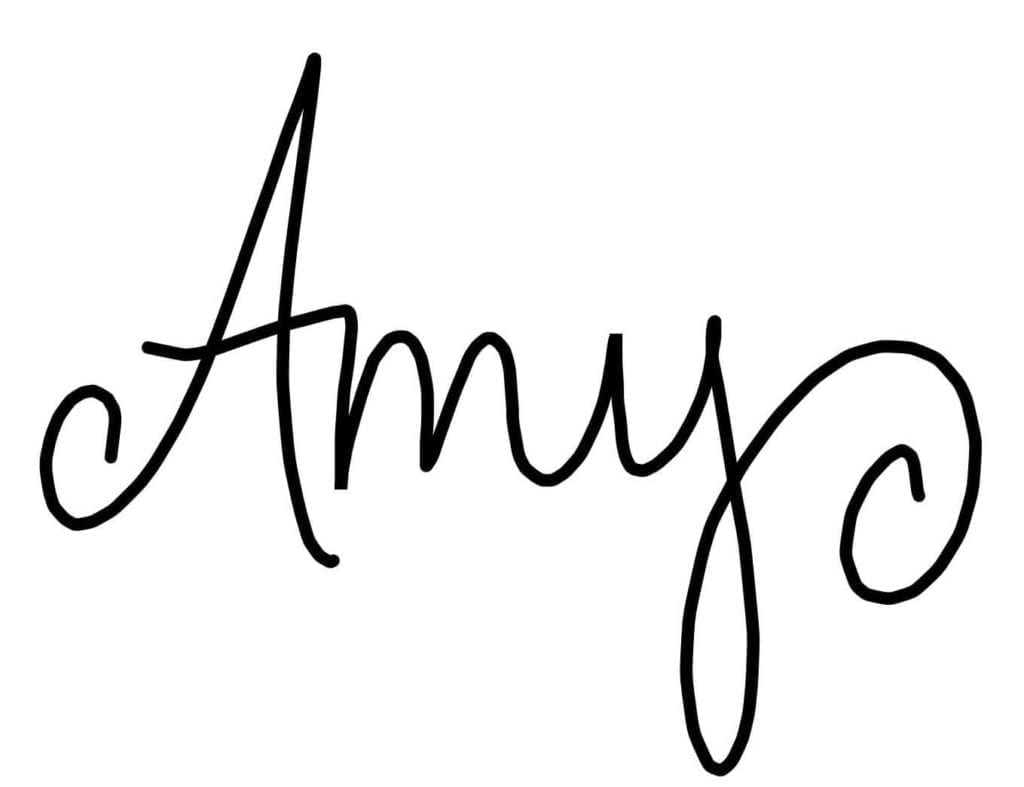 Have you used Instant Clearjel before? Are you excited to try it? I'd love to hear your thoughts!