This bakery recipe makes a simple blueberry compote cake and cupcake filling that is bursting with fresh blueberry flavor. But here's the bakery secret--it's made with frozen blueberries so you can make it all year round!
Jump to:
⭐ How to make a quick compote filling
Most people are surprised to learn how easy it is to make a super fresh-tasting fruit compote with frozen blueberries! Frozen fruit is typically frozen when the fruit is at its ripest, giving you the same fresh blueberry flavor as ripe blueberries picked off the vine.
All you need to do is cook the recipe's four ingredients in a non-stick frying pan until the fruit is softened and the filling is thick--you'll have it done within 15 minutes! Once the blueberry compote cools, you'll have a delicious filling with a lovely texture for all your cakes and cupcakes.
If you love this blueberry compote filling, you'll love my other cake and cupcake fillings, including my raspberry, strawberry, and mixed berry compotes.
📋 Ingredients
This quick filling is made of only 4 ingredients:
Frozen Blueberries--I love keeping frozen blueberries on hand so I can enjoy this filling any time of the year, but if you'd like to use fresh blueberries, scroll down to my recommendations within the recipe FAQ section.
Either Cornstarch or Instant Clearjel--Cornstarch requires heat to thicken, while instant clearjel is a modified cornstarch that thickens instantly. Both work great in this recipe--just follow the instructions within the recipe card that pertain to the thickener you choose to use.
Sugar
Lemon Juice--either fresh or bottled is fine! I use bottled.
🧁 Pairing it with cake and cupcake flavors
This recipe would make a lovely blueberry cake filling for all vanilla flavors like my most popular vanilla almond cake or vanilla bean cake. Or use it to fill my lemon drizzle cake for a "blueberry lemonade" variety.
In addition, this recipe works perfectly as a blueberry cupcake filling for my moist vanilla cupcakes. It gives each cupcake a burst of blueberry flavor in every bite.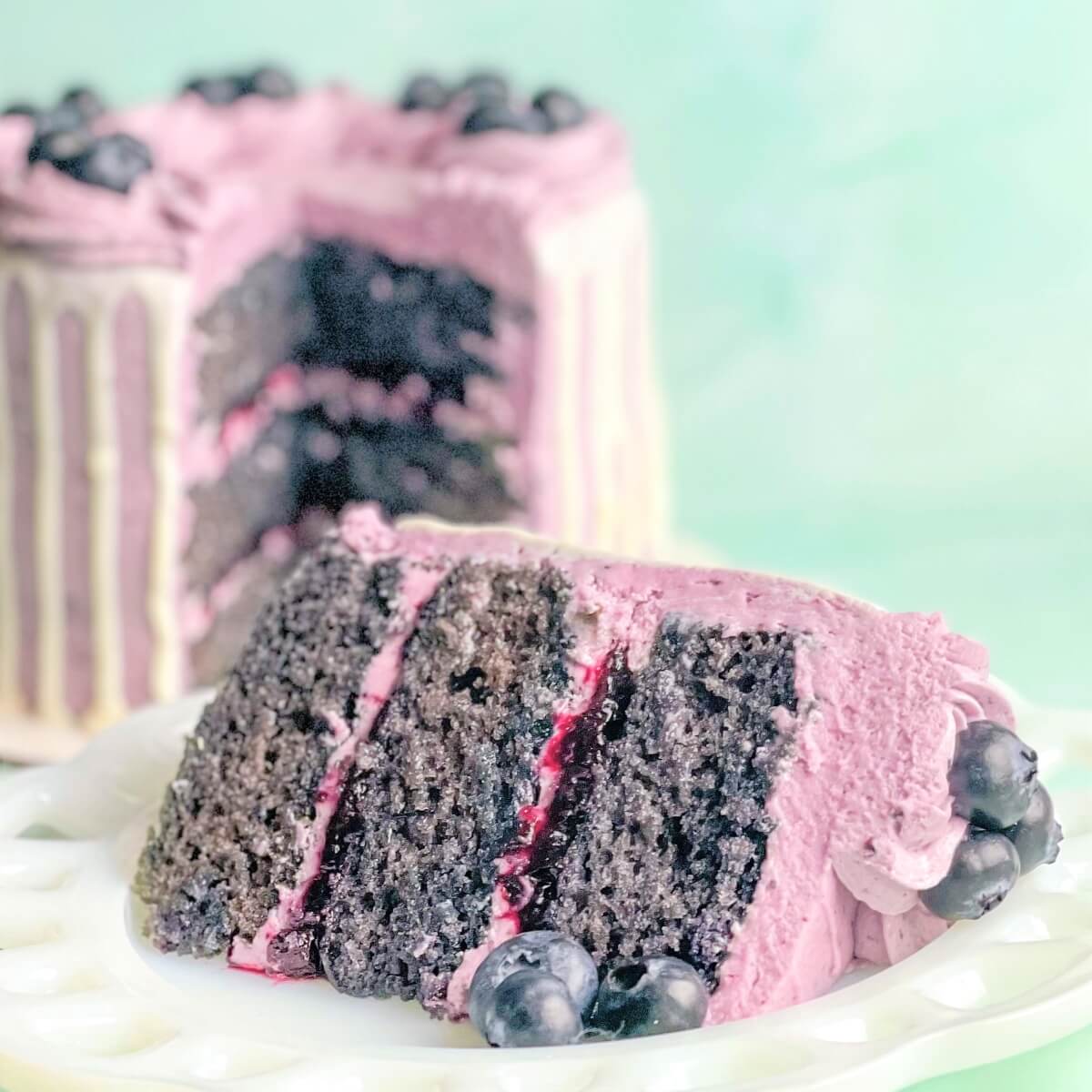 💭 Frequently Asked Questions
I hope you enjoy this delicious blueberry filling as much as I do!
Thanks for Reading. ❤️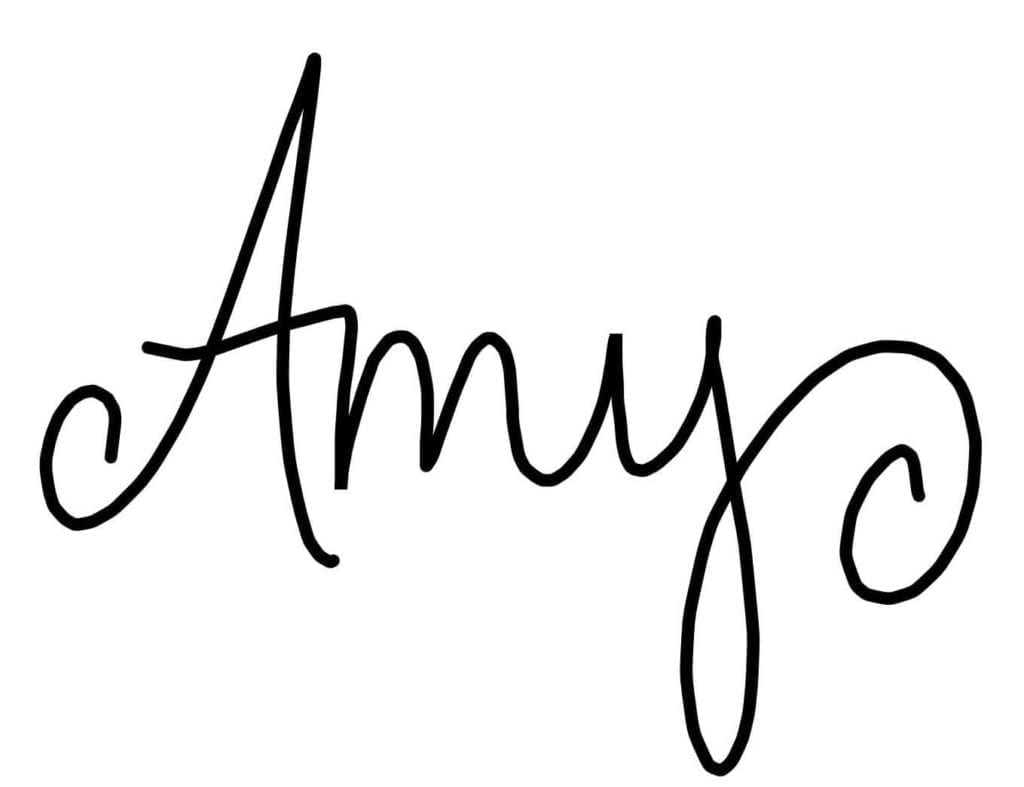 📖 Recipe
Easy Blueberry Compote Cake & Cupcake Filling
This simple and delicious blueberry cake and cupcake filling is bursting with fresh blueberry flavor. It's made with only four ingredients, including frozen blueberries, so you can enjoy it year-round.
A 1x batch will fill one 6" three-layer cake or about 14 cupcakes and a 2x batch will fill one 8" three-layer cake or about 28 cupcakes.
👩‍🍳 For the most accurate baking results, use the grams measurements with a kitchen scale.
Watch the quick step-by-step-video
Ingredients
Thickener Ingredients
2 Tablespoons Cornstarch or 2 ½

Tablespoons

instant clearjel

(See Note # 1 for the differences)

100 grams (½

cup)

Sugar
Remaining Compote Ingredients
8 ounces (227 grams, around 2

cups)

Frozen Blueberries

(I love frozen wild blueberries for their small size, but any frozen unsweetened blueberries will work great)

1 ½

Tablespoons

Lemon Juice

(I use bottled)
Instructions
Whisk the sugar and your choice of

2

Tablespoons Cornstarch or

2 ½

Tablespoons Instant Clearjel together in a small bowl. Set aside.

Combine the frozen blueberries and lemon juice in a nonstick skillet or saucepan.
When Using Cornstarch
If you're using Cornstarch, add the cornstarch/sugar mixture to the pan of frozen fruit and lemon juice and stir. Cook on medium heat until the blueberries are fully thawed and the liquid begins to simmer.

Cook for about 10-15 minutes as the mixture boils, scraping the pan frequently with a sturdy spatula. The blueberries should be soft enough that they are easy to cut with the spatula. The compote is finished when it is thick and coats your spatula and the berries are soft.
When using Instant Clearjel
If you're using Instant Clearjel, cook just the frozen fruit and lemon juice on medium heat until the berries are fully thawed and the liquid begins to simmer. Cook for about 5 minutes or until the berries are softened and you are happy with their size. The blueberries should be soft enough that they are easy to cut with the spatula.

Remove from heat and immediately add the Instant Clearjel/Sugar mixture and stir in quickly until it dissolves. The compote will thicken immediately, and continue to thicken as it cools. *Reminder--make sure you are using INSTANT clearjel. Cooktype and original clearjel do not work the same as Instant and require heat to thicken like the cornstarch method*
How to Store it
Chill the blueberry filling in the refrigerator up to 2 weeks. It may be used from cold as a cake or cupcake filling. Enjoy!
Notes
* ½ Tablespoon= 1 ½ teaspoons (in case you don't own a measuring spoon set with a ½ Tablespoon)
Read my article Instant Clearjel: a Magical Little-Known Bakery Ingredient to see why I think this ingredient is worth having in your pantry.  Instant Clearjel must always be whisked thoroughly with other dry ingredients before being added to wet ingredients to avoid clumping.  Cornstarch works just as great in this recipe--the difference is that the Instant Clearjel option will be slightly thicker and glossier, and unused compote made with cornstarch can separate slightly the longer it sits in the fridge--simply stir before using.
Print Recipe
Similar fruit filling recipes