This bakery-style chocolate buttercream frosting is fluffy and light and makes a perfect complement to your choice of cakes and cupcakes. My House Vanilla Buttercream Frosting is whipped with cocoa to create this rich and creamy chocolate buttercream.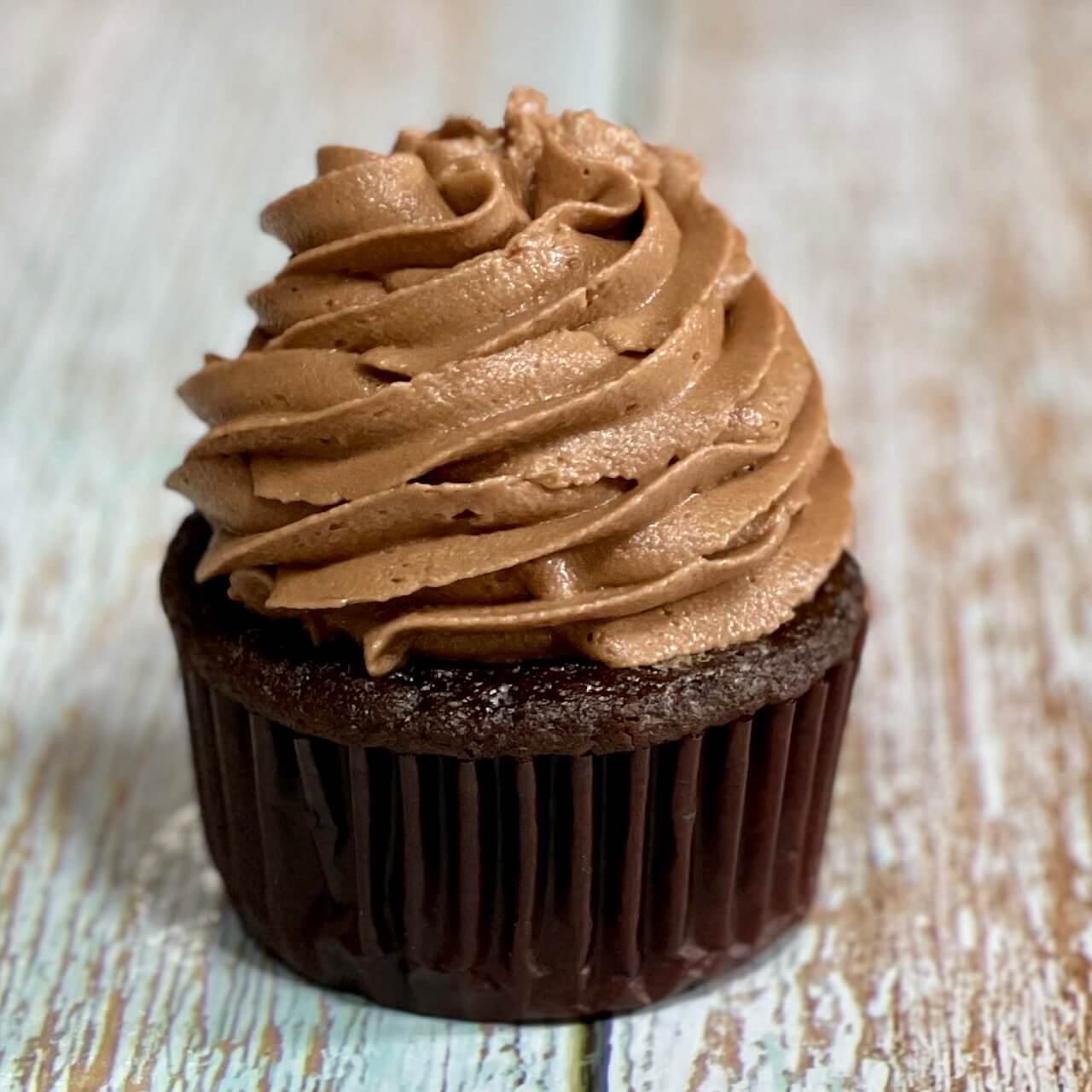 Use it to frost my Moist and Fudgy Chocolate Cupcakes, the only cupcake recipe you'll ever need. Or frost your favorite cake for a creamy chocolate bite. I also use this recipe in my Triple Chocolate Ganache Cake Bakery-Style Cake Recipe.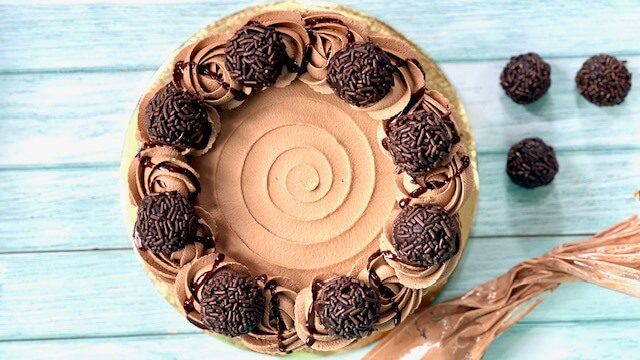 📖 Recipe
Fluffy Chocolate Buttercream Frosting: a Bakery Recipe
This bakery-style chocolate buttercream frosting is fluffy, and light with a rich but and creamy chocolate flavor. Use it to frost your favorite cake or cupcakes.
A 1x batch will frost and fill one 6" three-layer cake or about 14 cupcakes, and a 2x batch will frost and fill one 8" three-layer cake or about 28 dozen cupcakes.
👩‍🍳 For the most accurate baking results, use the grams measurements with a kitchen scale.
Ingredients
455 grams (3 ½

cups)

powdered sugar

24 grams (¼

cup)

Unsweetened Cocoa Powder

(I use Hershey's)

4

ounces

Cream Cheese

1 ½ sticks (6

ounces)

Salted Butter

(at room temperature)

48 grams (¼

cup)

shortening

1

Tablespoon

Pure Vanilla Extract

(optional) 1

Tablespoon

Instant Clearjel (You can add this if you need a thicker, more stabilized butercream. See Note #1)
Instructions
Make Chocolate Buttercream
Whisk the powdered sugar and Cocoa Powder together until well-blended. If you are using Instant Clerajel, whisk it well in this mixture. Set aside.

Using a stand mixer (preferred) or handheld mixer and a large bowl, beat the cream cheese until broken up and softened.

Add the room temperature salted butter and continue to beat until there are no lumps, scraping the sides of the bowl as needed.

Add the shortening and beat and scrape the sides until the mixture is smooth without lumps.

While the mixer is on low, slowly add the powdered sugar mixture.

Add the pure vanilla. Scrape down the sides of the bowl. Then beat the buttercream on high for two-three minutes. This will add air into the buttercream and make it light and fluffy. The Instant Clearjel (if using) will cause the buttercream to thicken slightly during the next 10 minutes as it sits (See Note #1)

This buttercream is best served at room temperature. If you aren't serving it within 24 hours, refrigerate it, but remove it from the fridge a couple of hours before using so that it may come back to room temperature before frosting cakes, cupcakes, or serving.
Notes
Instant Clearjel is not required in this recipe--I only add it when I need stiffer buttercream for more detailed piping.  Read my article Instant Clearjel: a Magical Little-Known Bakery Ingredient to see why I think this ingredient is worth having in your pantry.  Instant Clearjel must always be whisked thoroughly with other dry ingredients before being added to wet ingredients to avoid clumping.  
This recipe was adapted slightly on 12-9-21. Contact Amy if you have any questions.
Print Recipe
Thanks for Reading. ❤️